Interpol has issued Red Notice for former Central Bank Governor Arjuna Mahendran in connection with the investigations being carried out by the CID on the central bank treasury bond scam. MORE..


20 Apr 2018 (3:08 PM)



The Director General of Labour said legal action will be taken against Horana rubber factory for failing to take safety precautions.MORE...


21 Apr 2018 (12:35 PM)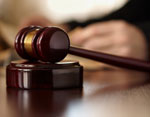 The manager of the rubber factory in Horana, who was arrested over the death of 5 persons in the ammonia tank incident yesterday, has been ordered remanded until April 25 by the Horana Magistrate s Court. MORE..


20 Apr 2018 (3:11 PM)



Sri Lanka announced Friday it would establish new police posts and step up patrols at popular resorts after a spate of sexual attacks and violence targeting foreign tourists. MORE..


20 Apr 2018 (4:33 PM)


A fire broke out at milk bar of the Lady Ridgeway Hospital for Children, Borella this morning, (21) the Police said.MORE...


21 Apr 2018 (4:51 PM)