North Korean leader Kim Jong-un has said he will suspend all missile tests and shut down a nuclear test site with immediate effect.MORE....


21 Apr 2018 (10:51 AM)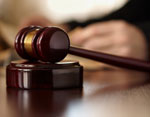 The manager of the rubber factory in Horana, who was arrested over the death of 5 persons in the ammonia tank incident yesterday, has been ordered remanded until April 25 by the Horana Magistrate s Court. MORE..


20 Apr 2018 (3:11 PM)



Achieving a sustainable future is as in many other countries, a main concern of the Government of Sri Lanka, said President Maithripala Sirisena intervening in the Commonwealth Heads of Government Meeting Session. MORE..


20 Apr 2018 (10:06 PM)



In the wake of outrage over the brutal rape and murder of a minor in Kathua, Jammu Kashmir, the Union Cabinet headed by Prime Minister Narendra Modi today (21) approved an ordinance to allow courts to pronounce the death penalty to those convicted of raping children up to 12 years of age.MORE...


21 Apr 2018 (7:38 PM)



Two persons, a brother (27) sister (24) from Colombo have drowned in seas off Beruwala while visiting the Beruwala Lighthouse, Police spokesman said.MORE...


21 Apr 2018 (5:31 PM)