Brazil s president has ordered the armed forces to help fight a record number of forest fires in the Amazon. MORE..


24 Aug 2019 (1:51 PM)



President Maithripala Sirisena has issued a Gazette Extraordinary calling upon the armed forces to maintain public order across the country. MORE..


24 Aug 2019 (9:41 AM)



The train services along the up-country line have been temporarily disrupted due to a train derailment between Gampola and Ulapane railway stations, says the Railway Control Room. MORE..


24 Aug 2019 (3:13 PM)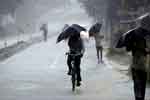 Windy condition over the island, particularly in Central hilly areas, Northern, North-central and North-western provinces and in Trincomalee and Hambantota districts (up to 50 kmph) at times and showery condition in South-western part of the island is expected to continue. MORE..


25 Aug 2019 (10:15 AM)



The National Youth Convention of Sri Lanka Podujana Peramuna (SLPP) commenced this afternoon (24) at the Nelum PokunaTheatre in Colombo. MORE..


24 Aug 2019 (5:17 PM)