Sri Lanka will tour Pakistan for three ODIs and as many T20s in September-October 2019, while World Test Championship matches have been moved to December. MORE..


24 Aug 2019 (12:20 AM)



A parcel which was hidden under water and suspected to be explosive, was recovered during a diving operation conducted by Sri Lanka Navy in coordination with Terrorism Investigation Division(TID) at Aliyawalai sea area in Jaffna. MORE..


24 Aug 2019 (12:33 AM)



Chairman of International Cricket Council (ICC) Shashank Manohar has called on President Maithripala Sirisena yesterday (23). MORE..


24 Aug 2019 (6:51 PM)



The presidential hopeful of Sri Lanka Podujana Peramuna (SLPP) Gotabaya Rajapaksa, attending the National Youth Convention of the party, addressed the solutions that would be provided to resolve the issues of the youth that concern the fields of education, employment, development, security, sport and environment. MORE..


25 Aug 2019 (3:02 AM)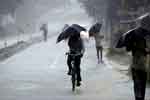 Windy condition over the island, particularly in Central hilly areas, Northern, North-central and North-western provinces and in Trincomalee and Hambantota districts (up to 50 kmph) at times and showery condition in South-western part of the island is expected to continue. MORE..


25 Aug 2019 (10:15 AM)