Brazil s president has ordered the armed forces to help fight a record number of forest fires in the Amazon. MORE..


24 Aug 2019 (1:51 PM)



A group of Navy personnel has apprehended 983g of drugs suspected to be Cocaine at Vankalai area in Mannar early this morning (24). MORE..


24 Aug 2019 (3:56 PM)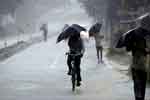 Windy condition over the island, particularly in Central hilly areas, Northern, North-central and North-western provinces and in Trincomalee and Hambantota districts (up to 50 kmph) at times and showery condition in South-western part of the island is expected to continue. MORE..


25 Aug 2019 (10:15 AM)



A person has been arrested in the Thalangama area in Talawatugoda over the possession of Cannabis, stated the Police. MORE..


25 Aug 2019 (11:29 AM)



The presidential hopeful of Sri Lanka Podujana Peramuna (SLPP) Gotabaya Rajapaksa, attending the National Youth Convention of the party, addressed the solutions that would be provided to resolve the issues of the youth that concern the fields of education, employment, development, security, sport and environment. MORE..


25 Aug 2019 (3:02 AM)