In Sri Lanka s political terrain, national security and the presidential race are the main talking points this season, both bringing a measure of anxiety for many. Almost lost in that buzz is the quiet achievement of a team of Sri Lankan scientists in outer space. MORE..


25 Aug 2019 (4:01 PM)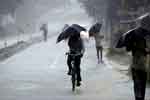 Windy condition over the island, particularly in Central hilly areas, Northern, North-central and North-western provinces and in Trincomalee and Hambantota districts (up to 50 kmph) at times and showery condition in South-western part of the island is expected to continue. MORE..


25 Aug 2019 (10:15 AM)



The age of marriage should be revised up to 18 years when the Muslim Marriage and Divorce Act is amended, says The New Wings organization. MORE..


25 Aug 2019 (1:46 AM)



The Ministry of Defence, issuing a special press release today (24), stated that lifting the State of Emergency will not have any impact on the ban imposed on terrorist organizations. MORE..


24 Aug 2019 (9:28 PM)



Chairman of International Cricket Council (ICC) Shashank Manohar has called on President Maithripala Sirisena yesterday (23). MORE..


24 Aug 2019 (6:51 PM)