The presidential hopeful of Sri Lanka Podujana Peramuna (SLPP) Gotabaya Rajapaksa, attending the National Youth Convention of the party, addressed the solutions that would be provided to resolve the issues of the youth that concern the fields of education, employment, development, security, sport and environment. MORE..


25 Aug 2019 (3:02 AM)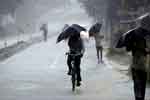 Windy condition over the island, particularly in Central hilly areas, Northern, North-central and North-western provinces and in Trincomalee and Hambantota districts (up to 50 kmph) at times and showery condition in South-western part of the island is expected to continue. MORE..


25 Aug 2019 (10:15 AM)



Not announcing the presidential candidate of the alliance led by the United National Party is unfair for the public, says Minister of Megapolis Western Development Patali Champika Ranawaka. MORE..


24 Aug 2019 (3:01 PM)



The Navy on yesterday found beedi leaves form a dingy which was in distress in the seas northwest of the Talaimannar lighthouse, due to rough sea conditions. MORE..


25 Aug 2019 (5:05 PM)



The age of marriage should be revised up to 18 years when the Muslim Marriage and Divorce Act is amended, says The New Wings organization. MORE..


25 Aug 2019 (1:46 AM)