A female employed as an Accountant at a bank in the Gampaha area who is accused of financial fraud amounting to Rs 20 million has been arrested in Kegalle by the Criminal Investigations Department (CID). MORE..


20 Apr 2018 (6:25 PM)



The Central Environmental Authority (CEA) has decided to temporarily suspend operations at the rubber factory in Horana, where 5 deaths occurred yesterday. MORE..


20 Apr 2018 (5:51 PM)



The United Nations Development Programme in Sri Lanka together with the Ministry of Disaster Management launched a project at the Ministry premises to support the Government s vision of resilient recovery from Disasters, to help Sri Lanka build back better in times of a disaster. MORE..


20 Apr 2018 (5:39 PM)



Sri Lanka announced Friday it would establish new police posts and step up patrols at popular resorts after a spate of sexual attacks and violence targeting foreign tourists. MORE..


20 Apr 2018 (4:33 PM)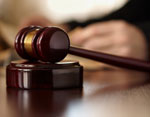 The manager of the rubber factory in Horana, who was arrested over the death of 5 persons in the ammonia tank incident yesterday, has been ordered remanded until April 25 by the Horana Magistrate s Court. MORE..


20 Apr 2018 (3:11 PM)



Interpol has issued Red Notice for former Central Bank Governor Arjuna Mahendran in connection with the investigations being carried out by the CID on the central bank treasury bond scam. MORE..


20 Apr 2018 (3:08 PM)



The Police Special Task Force (STF) has carried out a special operation in the Western and Southern provinces within the past 2 weeks, resulting in the arrest of several suspects along with a host of weapons and narcotics. MORE..


20 Apr 2018 (3:07 PM)



A Sri Lankan agrarian system, the "Ellanga Gammana" or Cascaded Tank-Village system in the Dry Zone, has been designated as a Globally Important Agricultural Heritage System (GIAHS) by the Food and Agriculture Organization of the United Nations (FAO). MORE..


20 Apr 2018 (2:07 PM)



Elections for new board members of Sri Lanka Cricket (SLC) will be held on May 19, according to SLC President Thilanga Sumathipala. MORE..


20 Apr 2018 (1:24 PM)



The Iranian Parliament Speaker, Ali Larijani, says that Iran and Sri Lanka should increase their trade interactions and develop political and trade ties. MORE..


20 Apr 2018 (12:33 PM)



Two persons suspected to be part of an underworld gang involved in a series of organized crimes have been arrested by STF personnel at Thotalanga, the Police Spokesman s Office said. MORE..


20 Apr 2018 (11:29 AM)



A Kashmiri youth on his way to the Sri Lankan capital of Colombo with 35 million Indian rupees (LKR 85 million) worth of pure Afghan heroin has been arrested in New Delhi, the Times of India reported today. MORE..


20 Apr 2018 (10:38 AM)



The second Advanced Offshore Patrol Vessel (AOPV) of Sri Lanka Navy, built at the Indian shipbuilding facility - Goa Shipyard Ltd (GSL), received its graceful commissioning from the Prime Minister of Sri Lanka, Ranil Wickremesinghe at the Eastern Container Terminal of the port of Colombo. MORE..


20 Apr 2018 (10:18 AM)



Sri Lanka has been named as the country to give leadership for the conservation of mangroves in Commonwealth countries. MORE..


20 Apr 2018 (9:50 AM)



A group of LTTE supporters are reportedly protesting in front of the venue of the Commonwealth Heads of Government Meeting (CHOGM) in London, against the visit of Sri Lankan President Maithripala Sirisena. MORE..


19 Apr 2018 (9:41 PM)



A 57-year-old bureaucrat replaced Raul Castro as the president of Cuba on Thursday, launching a new political era as a government led by a single family for six decades tries to ensure the long-term survival of one of the world s last communist states. MORE..


19 Apr 2018 (9:03 PM)



The final decision whether or not to increase the fuel prices will be taken by the President and the Prime Ministers together, says Minister of Petroleum Resources Development, Arjuna Ranatunga. MORE..


19 Apr 2018 (8:57 PM)



Horana police have arrested the manager of the rubber factory in Bellapitiya where 5 persons died in the Ammonia tank incident, the Police spokesman said. MORE..


19 Apr 2018 (7:22 PM)



Anuradhapura Police, acting on a court order, exhumed the remains of an individual who committed suicide 7 months ago. MORE..


19 Apr 2018 (6:56 PM)



The public and bank holiday which had been assigned to May 1, 2018 has been cancelled while May 7 (Monday) has been declared a public and bank holiday instead. MORE..


19 Apr 2018 (5:42 PM)